Sending voice messages in Gmail is super simple and free.
Here are the steps:
1. Add Vocal to Chrome (Just follow the link to the Chrome Store and click on add to Chrome)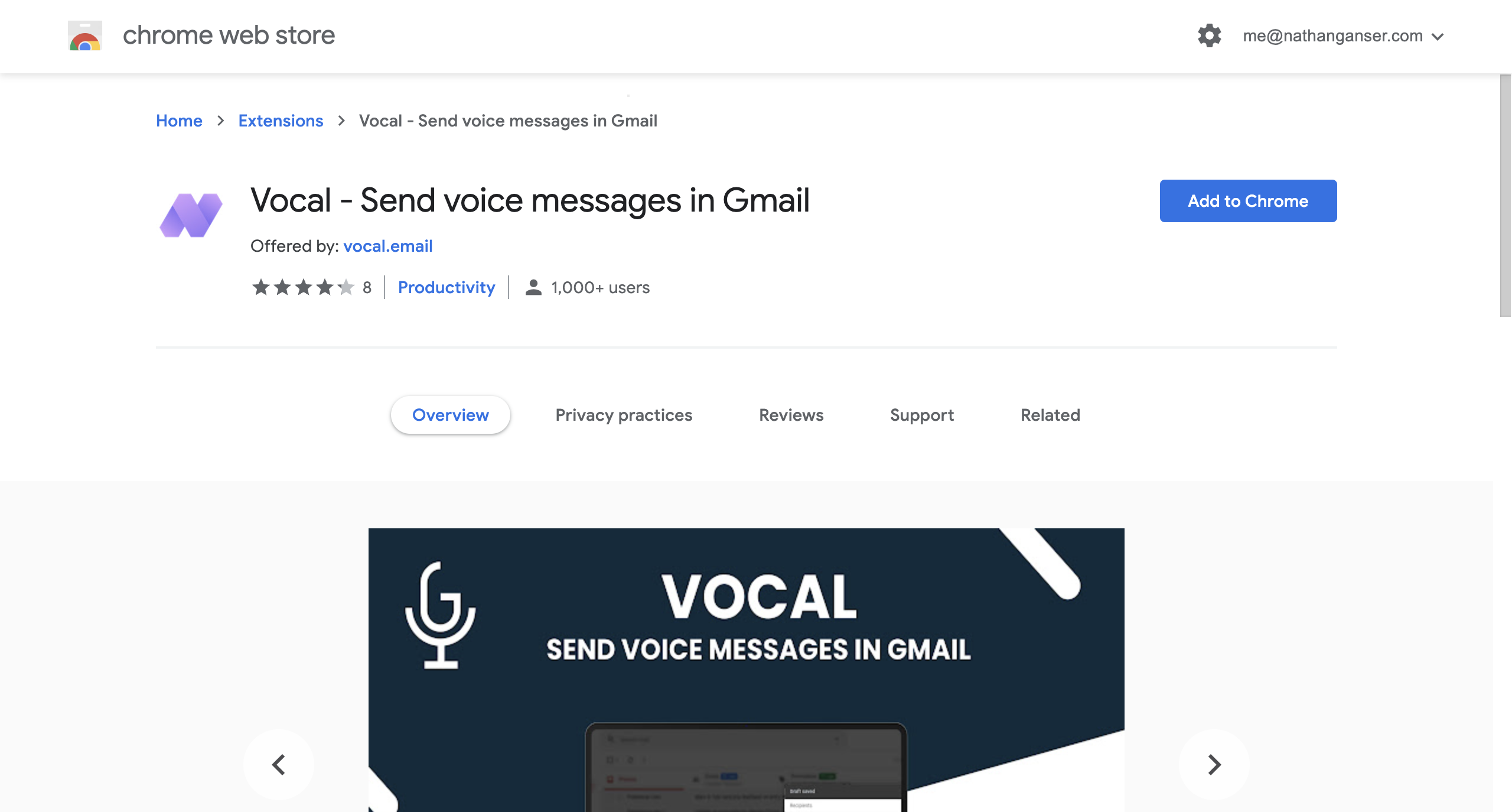 2. A new page will open, simply login with your Gmail account, by clicking on Connect your account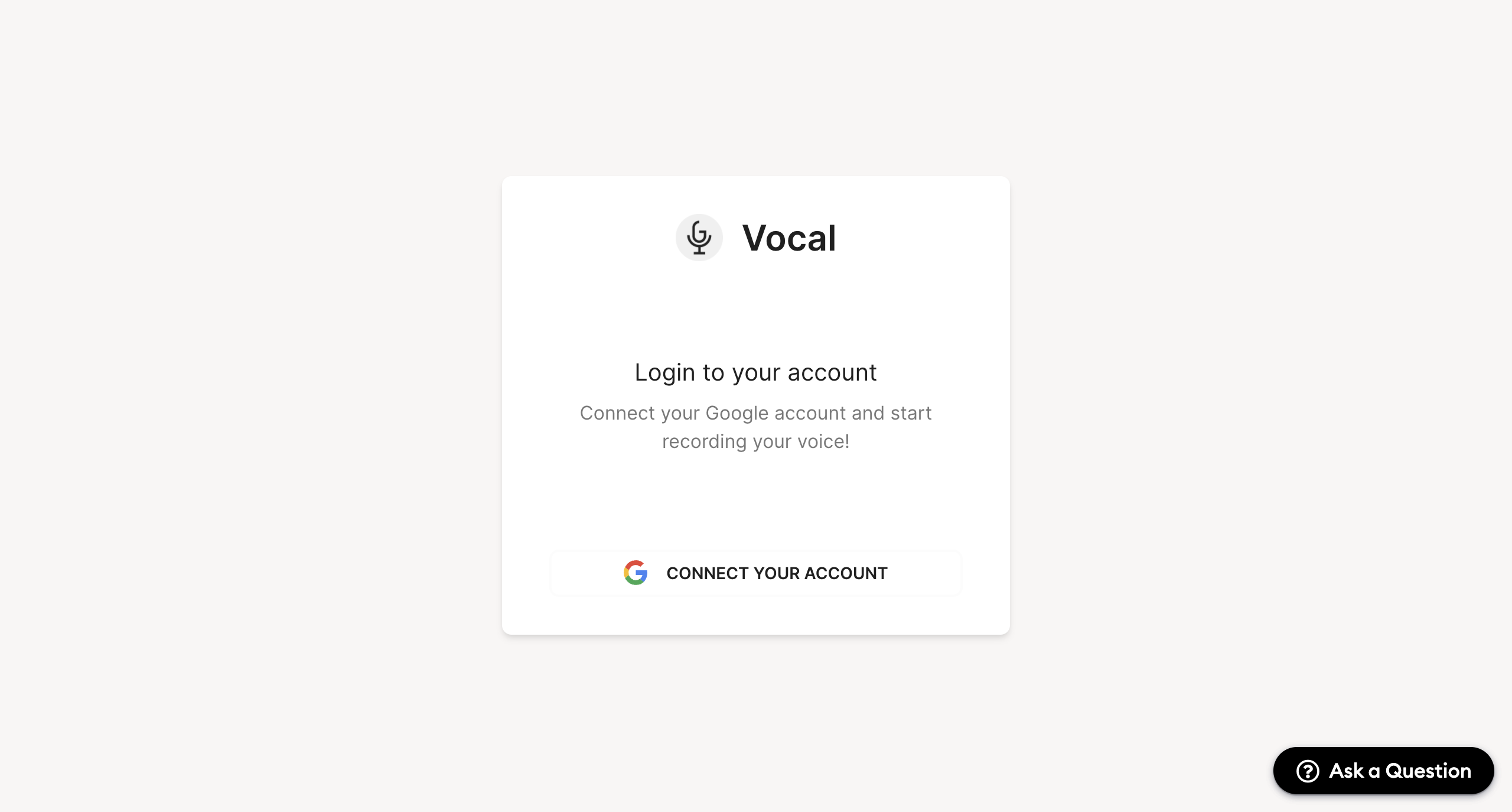 3. Open Gmail, start a new email and click on the mic button
That's it!